Contents
Start
Films
Fruits of Boredom
The garage, therefore I am
The Dominion of the Hairdo
Awards
Press kits
Biographies
Links
Masthead
Intro
Films
Motto

You needn't pay a high price for a fresh view of reality.

That's why we shoot and master the films in Mini-DV format and make presentation copies available for festivals and cabaret presentations as Mini-DV cassettes or DVDs.



Languages



The films are produced by us in English as well as in German versions. In Jacqueline M. Davies we have found a translator who with skill and insight transforms into English the often difficult to render, metaphorical German of our films' texts.



Film Titles





"Fruits of Boredom"

presents paper objects produced by students when classes get too boring for them...


"The garage, therefore I am"

interprets the construction of garages as temple architecture. From within and without, garages are presented as holy sites.



"The Dominion of the Hairdo"

takes a good look at man in the modern age. "In the modern age, for the first time man is entirely what he appears to be, and for the first time he believes he is what he has. But what he has is a mirror image." (Hanns-Marcus Müller)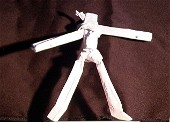 "Crucifixion with Scarf" from
:

Fruits of Boredom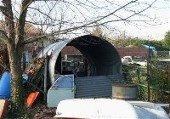 "The Cathedral of St. Peter's of the Horsepower" from:
The garage, therefore I am.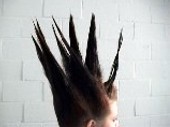 "The Hike-able Head" from:

The Dominion of the Hairdo