Contents
Start
Films
Fruits of Boredom
The garage, therefore I am
The Dominion of the Hairdo
Awards
Press kits
Biographies
Links
Masthead
Intro

Biographies





Jörg Rühenbeck





Studied English,

German, Sociology, and Education in Wuppertal and Düsseldorf; and Film History in Düsseldorf, Essen and Kingston (Canada).



For many years a freelancer at the Düsseldorf Film Institute and film specialist and presenter at the Community Cinema "Lichtblick" in Velbert;

German and English teacher by profession, in Germany and abroad;

since 2012 in Mönchengladbach Rheydt, with a focus on communication and filmmaking.



Film training in camera work and editing in Düsseldorf (Filmwerkstatt).

Theater training, with a focus on improvisation, in Düsseldorf (Tanzhaus NRW, Schauspielhaus Düsseldorf) and Verscio, Switzerland (Scuola Dimitri).



Author of "Alfred Hitchcock Analyses".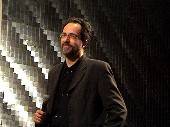 Jörg Rühenbeck
Hanns-Marcus Müller


PhD., born 1961, studied German, English and Philosophy in Cologne. Academic dissertation:
"'Bizepsaristokraten' – Sport als Thema der essayistischen Literatur" (
"'Bicep Aristocrats' – Sport as Theme in Essayist Literature"), published by Aisthesis, 2004; widely reviewed, e.g. by the

Neue Zürcher Zeitung, Die Welt, and WDR.



Since 1989 teacher in the Vocational Education and Training System; lecturer in Literary Didactics at the University of Cologne; teacher trainer for German and English at the Studienseminar Krefeld. Journalistic and academic publications, e.g. in
Deutsches Ärzteblatt, and Die Germanistik.
Author and MC of literary cabaret presentations.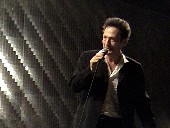 Hanns-Marcus Müller